Welcome to Damac Bay by Cavali
An exclusive luxury real estate development located in the heart of Dubai Harbour. Developed by DAMAC Properties in collaboration with the internationally renowned Cavalli brand, this development is destined to become the next iconic landmark in the city.
At DAMAC Bay by Cavalli, we offer a wide range of luxury apartments for sale, ranging in size from one to three bedrooms. Each unit is designed with the utmost attention to detail and features gold and marble finishes, providing a sophisticated and opulent living experience. Additionally, for those seeking even more luxury, we also offer a select number of super-luxury duplexes, each with 3-5 bedrooms and a private swimming pool. And for those looking for even more space, full-floor units are also available at a discounted price.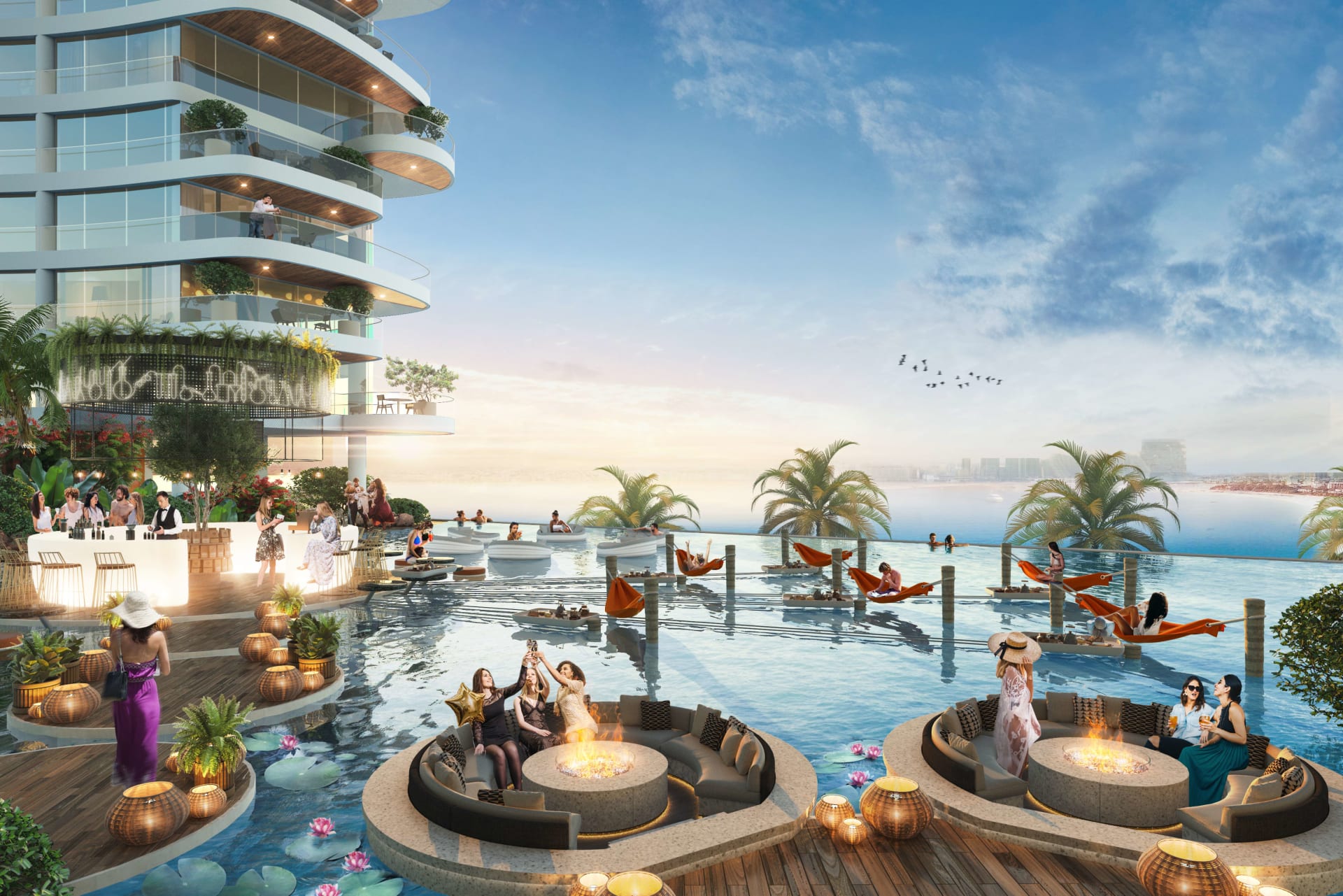 The development's defining feature is its stunning vistas in every direction, which provide a breathtaking backdrop to the development. The homes range in size from a petite 663 square feet to a colossal 6,582 square feet, providing ample space for families and individuals alike. Each unit is unfurnished, allowing you to customize the space to your own taste and style. The kitchens feature high-end appliances including a refrigerator, stove, oven, and washing machine. The bedrooms come with chic walk-in closets and the units feature private balcony or balconies with views of the water.
For the utmost comfort and convenience, occupants of DAMAC Bay by Cavalli will be able to benefit from designated parking spaces. The number of parking spaces allocated to each unit is as follows:
1 and 2-bedroom 'luxury units' – 1 parking space

3-bedroom 'luxury' and 'super-luxury' units – 2 parking spaces

4-bedroom 'super-luxury' units – 3 parking spaces

5-bedroom 'super-luxury' units – 4 parking spaces
| | | |
| --- | --- | --- |
| Type | Total Area | Starting Prices |
| 1 Bedroom | Type 01 | 663 Sqft. | 789500 K USD |
| 2 Bedroom | Type 02 | 1277 Sqft. | 1,20 M. USD |
| 3 Bedroom | Type 02 | 1992 Sqft. | 1,6 M USD |
| 4 Bedroom | Type 01 | 4295 Sqft. | 5.2 M USD |
| 5 Bedroom | Type 01 | 6473 Sqft. | 7.8 M USD |
Don't miss this opportunity to own a piece of this iconic development. To begin your journey towards a life of luxury at DAMAC Bay by Cavalli, we invite you to contact us today to schedule a viewing.
Payment Plan