ORLA is a one-of-a-kind beachfront lifestyle destination located at the apex of the Palm's crescent, with unrivaled 270-degree views of Dubai's glittering skyline and the Arabian Gulf. Whether you're looking for a place to relax and soak up the sun, enjoy some watersports, or simply take in the incredible views, ORLA is perfect for both couples and families alike. Come and experience the ultimate beachfront lifestyle at ORLA!

Apartment
2 , 3 and 4 Bedrooms
Starting Price
6.3 Million USD
ORLA's 3 interconnected towers, designed by Foster + Partners, are a sight to behold. These stunning structures are not just visually appealing, but they also offer a wealth of luxurious amenities that make them perfect for living and working in. From the moment you enter the lobby, you'll be able to enjoy the stunning views of Dubai's skyline.
The towers are staggered, which gives each one its own unique identity and allows for an abundance of natural light and fresh air to flow through the spaces. And thanks to the latest in smart technology, you'll be able to control every aspect of your environment, from the temperature to the lighting. Whether you're looking for a place to call home or want to set up your business in one of the most prestigious locations in Dubai, ORLA's towers are sure to meet your needs.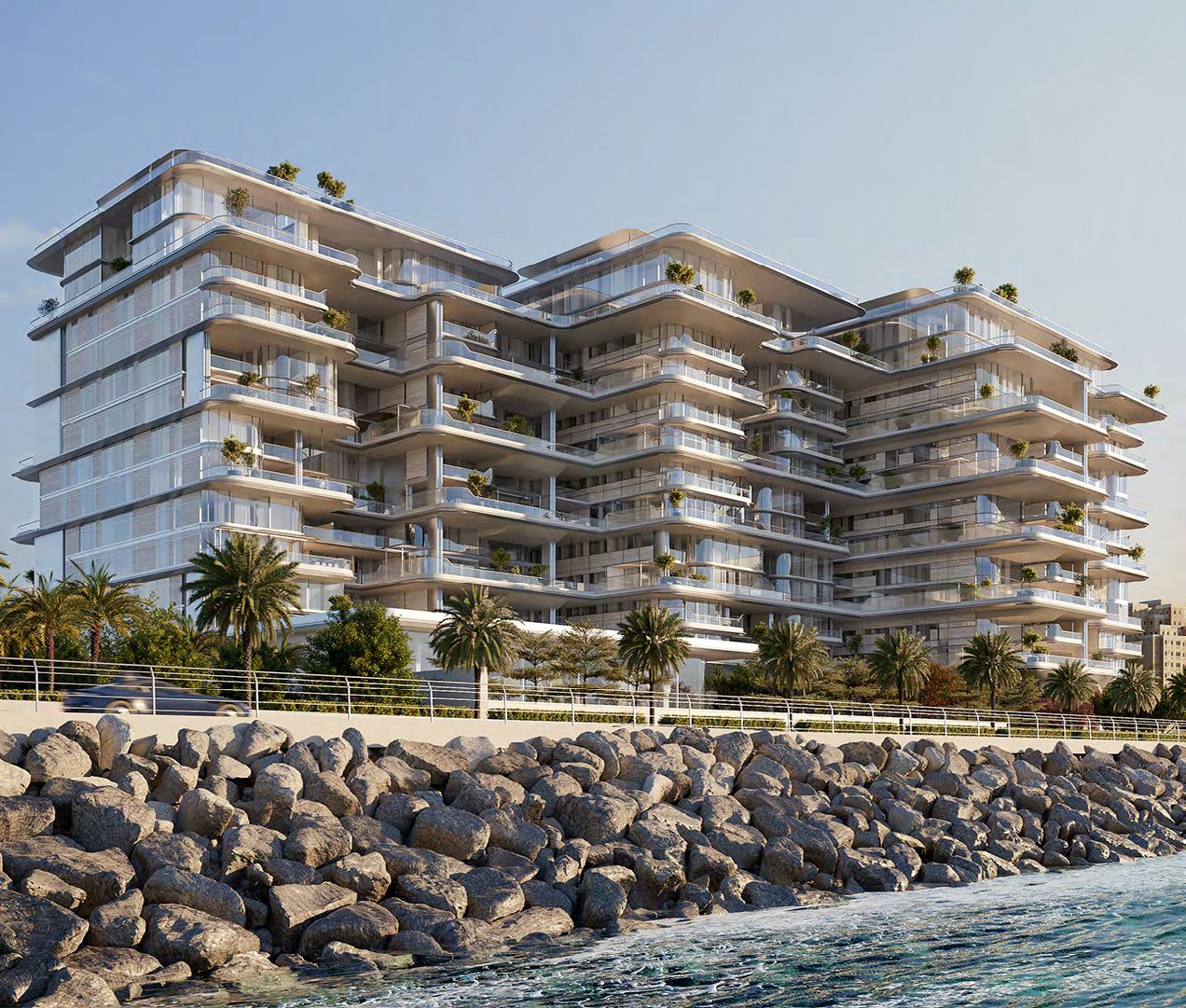 Project Highlights

• 60 metre tower consisting of 3 staggered towers linking together to create a dramatic form
• Situated on a 29,000 square metre beachfront plot
• Architecture by Foster & Partners
• Managed by legendary hospitality brand
Dorchester Collection
• 300 sqm private resident only beach club
• 150 metres of private unspoiled Palm Jumeirah
beach for residents
• Located on the pinnacle of Palm Jumeirah
Size Range Per Unit Type
16 Two Bedroom Simplex - 2,799 to 4,299 sq. ft.

17 Three Bedroom Simplex - 3,181 to 4,435 sq. ft.

16 Three Bedroom Duplex - 4,871 to 6749 sq. ft.

6 Four Bedroom Simplex – 4,413 to 4,618 sq. ft.

13 Four Bedroom Duplex (Double Height Living) – 6,282 to 8,202 sq. ft.

18 Four Bedroom Duplex – 7,741 to 11,550 sq. ft.

3 Sky Palaces - 39,538 to 50,000 sq.ft.

2 Mansions - 43,000 sq. ft

The epitome of luxury living at its finest, ORLA by OmniYat is surrounded by premium hotels in the Palm Jumeirah area.