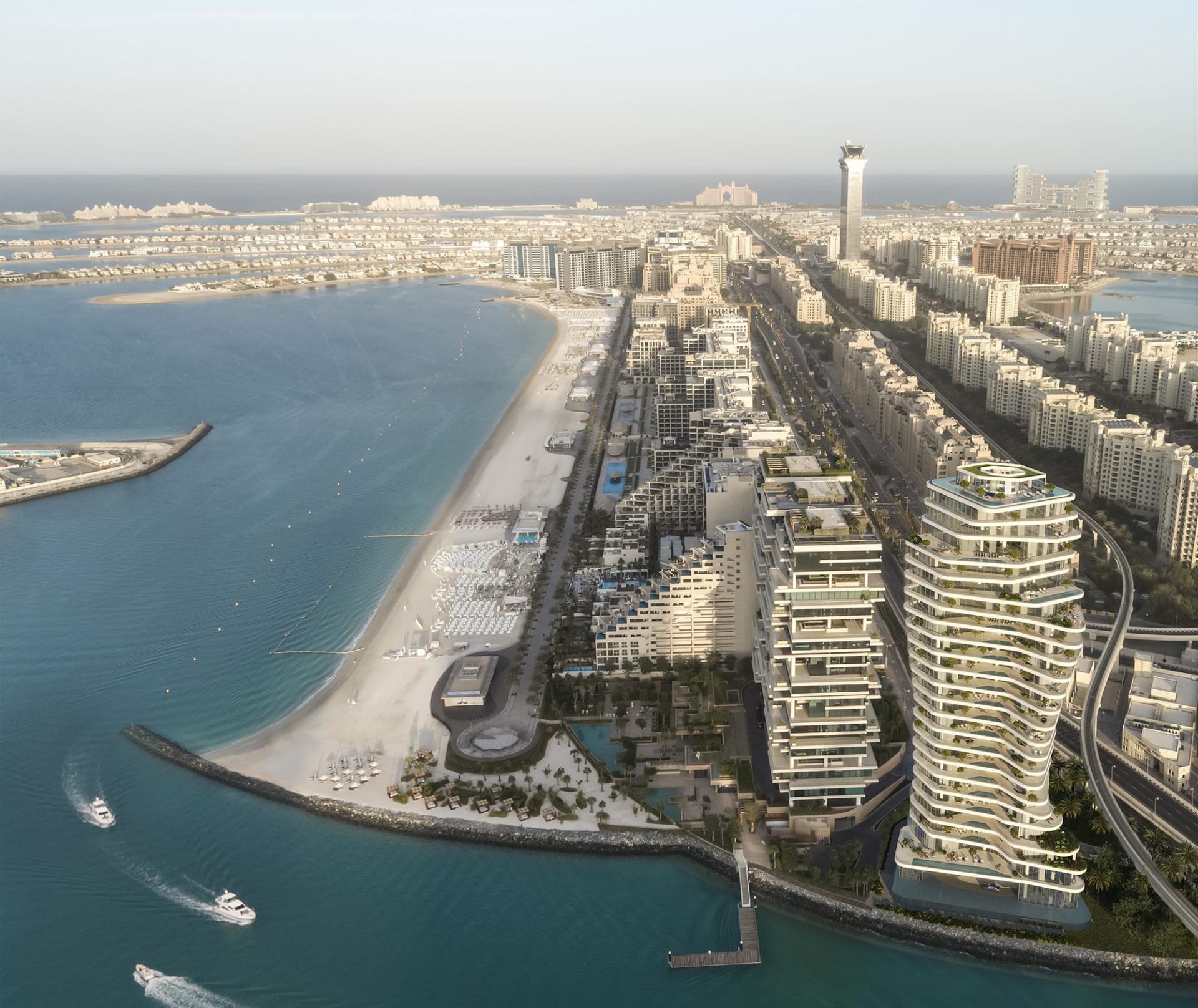 AVA at Palm Jumeirah
AVA at Palm Jumeirah is an ultra-luxury development that offers its residents unrivalled levels of style, comfort and service. Featuring just 17 penthouses, this is a once-in-a-lifetime opportunity to live in one of the most exclusive developments in the world. From its stunning location to its bespoke amenities and five-star services managed by Dorchester collection, AVA at Palm Jumeirah is your oasis in the heart of Dubai. Positioned at the head of the Palm Jumeirah - the world's largest manmade island - AVA at Palm Jumeirah enjoys sweeping views of the Arabian Gulf and the iconic Burj Al Arab. With its unparalleled levels of luxury and exclusivity, AVA at Palm Jumeirah is truly in a class of its own. If you're looking for a once-in-a-lifetime opportunity to live in luxury, look no further than AVA at Palm Jumeirah.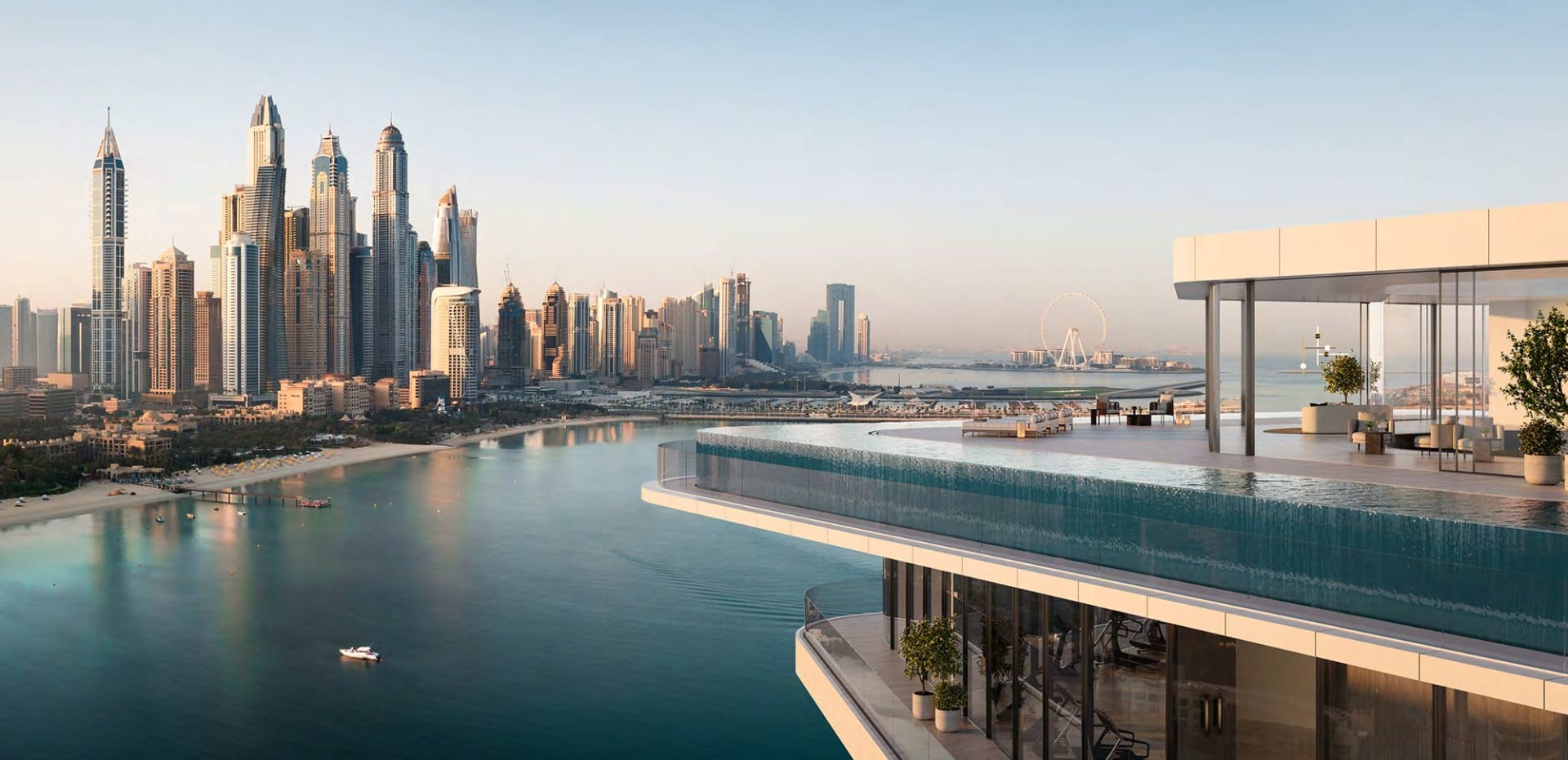 THE SKY PALACE
Rising above the water, AVA at Palm Jumeirah Dubai's organic form brings a distinctive silhouette to Dubai's skyline. The crown of AVA at Palm Jumeirah is devoted to one of the most sumptuous mega penthouses in the world. One piece in the world, this residence unites over multiple levels, boasting true elegance in design with a dedication to ensuring every detail is fully considered. The Sky Palace creates unequivocal space, volume and opportunity to truly explore the limits of what a life well-lived can be in AVA at Palm Jumeirah, Dorchester Collection, Dubai. Spread over four floors, this incomparable 33,406 sq. ft. residence will garner global attention from those who covet a day in the life of the owner. From its privileged position, The Sky Palace looks out over the magnificent Dubai skyline and offers uninterrupted panoramic views of the Arabian Gulf. This is an unrivalled expression of contemporary living where every need is anticipated and catered for with five-star service delivered by an expert team on hand 24/7. Welcome to The Sky Palace.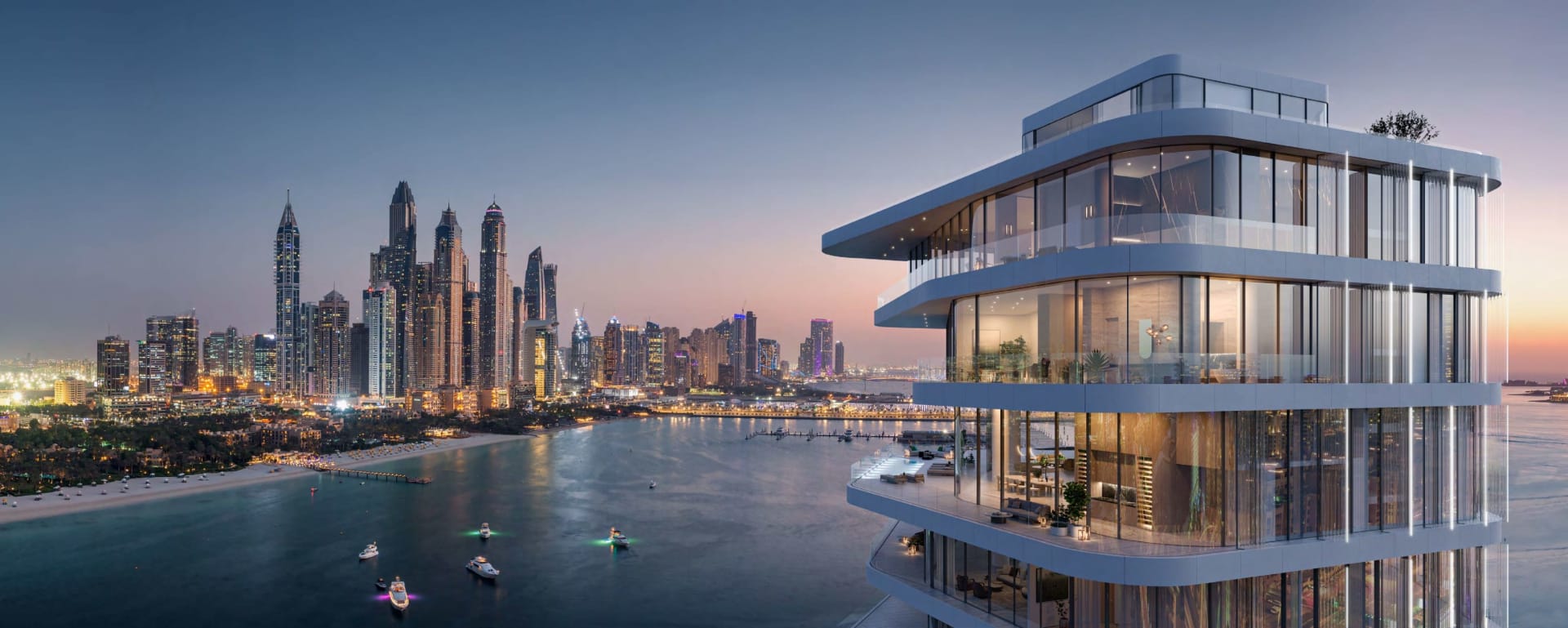 The Sky Palace is the perfect place to escape and enjoy some peace and quiet. With its private garage and private internal lifts, The Sky Palace provides complete discretion and tranquility for its guests. The Sky Palace is also equipped with a personal panoramic lift that provides stunning views over Palm Jumeirah. So if you're looking for a luxurious and relaxing escape, The Sky Palace is the perfect destination.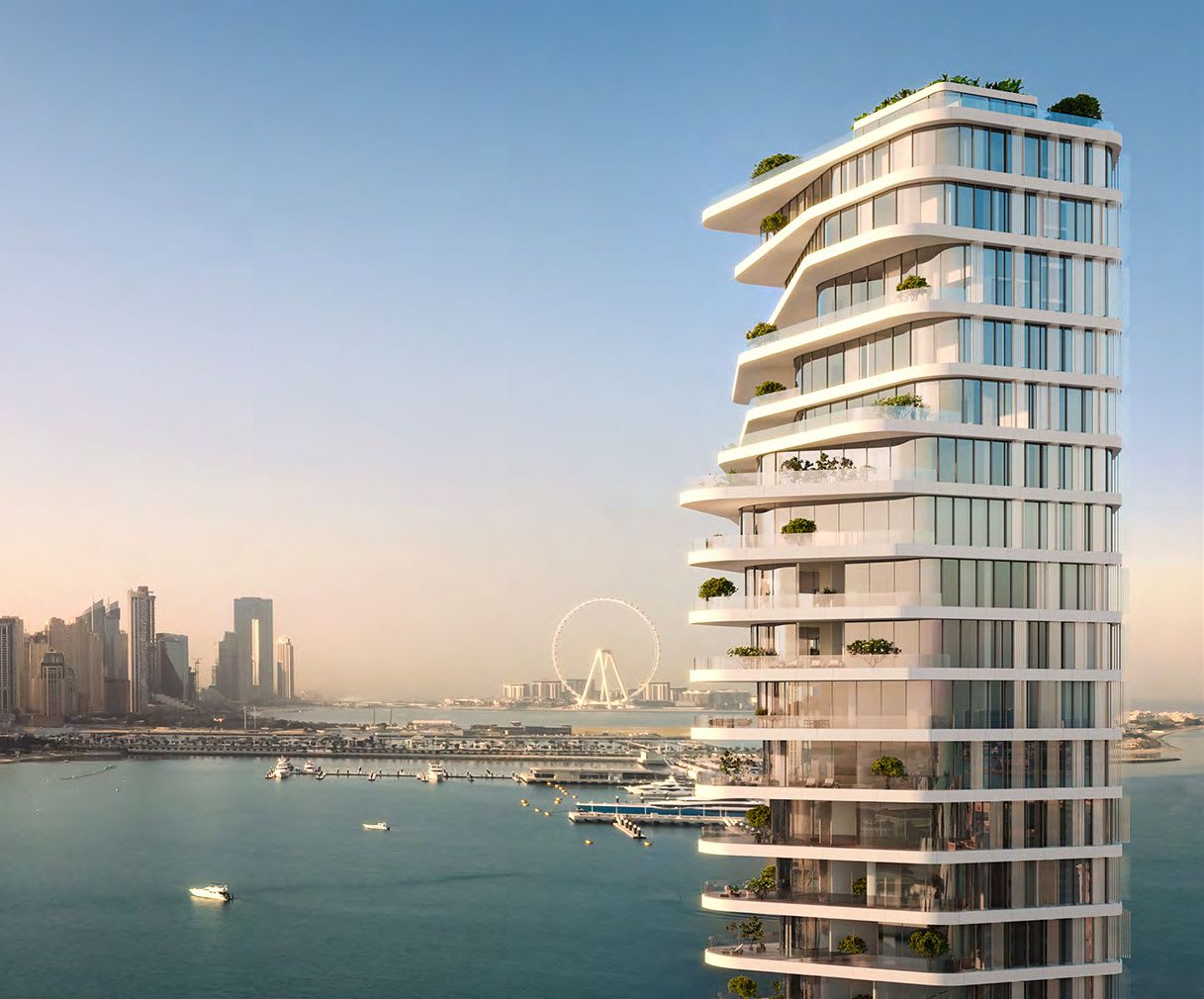 The Sky Palace is a luxurious residential building located in Dubai, UAE. The first living level is above 100m high and features beautiful views of the cityscape.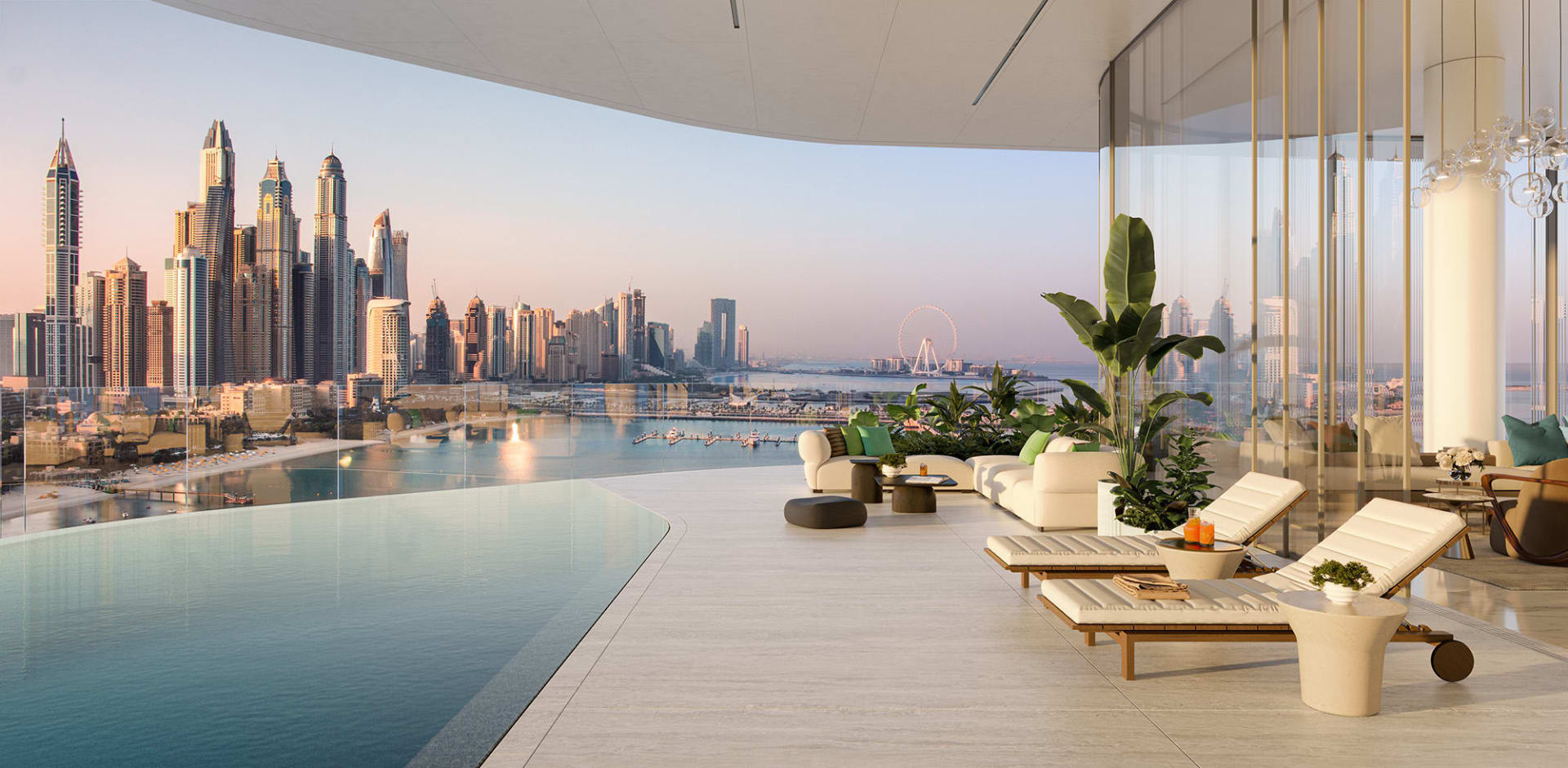 The Sky Palace is a four-floor, 20m indoor garden that connects all floors through the creation of incredible volume in the heart of the home. The terrace wraps around the building to provide 270 degree views from sunrise towards Burj Al Arab and Dubai Marina for sunset.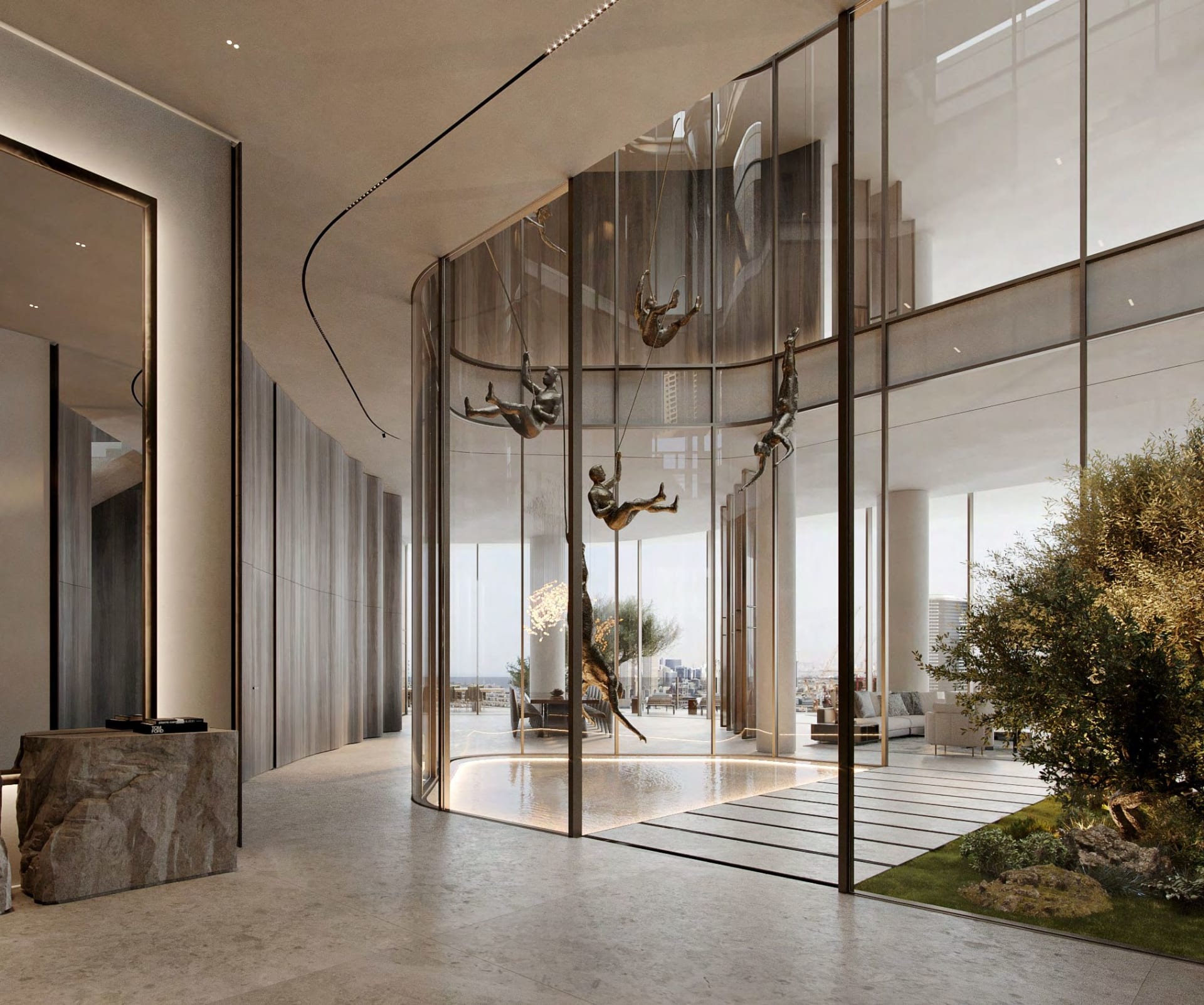 The Sky Palace is a King-sized lifestyle that features 5 bedrooms. Out of the five, three come with walk-in closets and one has an expansive guest suite. Finally, as the only bedroom on the upper palace level, the master bedroom is a palatial suite worthy of royalty!
The Sky Palace Roof Terrace offers stunning 360 degree views of Dubai and is perfect for entertaining.
The Sky Palace is home to Dubai's first-of-its-kind Roof Pool that offers stunning 360 degree views of Palm Jumeirah, Burj Al Arab, and Ain Dubai.
Immersive Outdoor Lifestyle
The Sky Palace is a luxurious manor with a 360 degree roof terrace that beautifully apportions indoor and outdoor living. The infinity pool and bar are situated atop the highest point of this manor, making it one place where you can enjoy unparalleled views across Palm Jumeirah, Burj Al Arab & Dubai's skyline!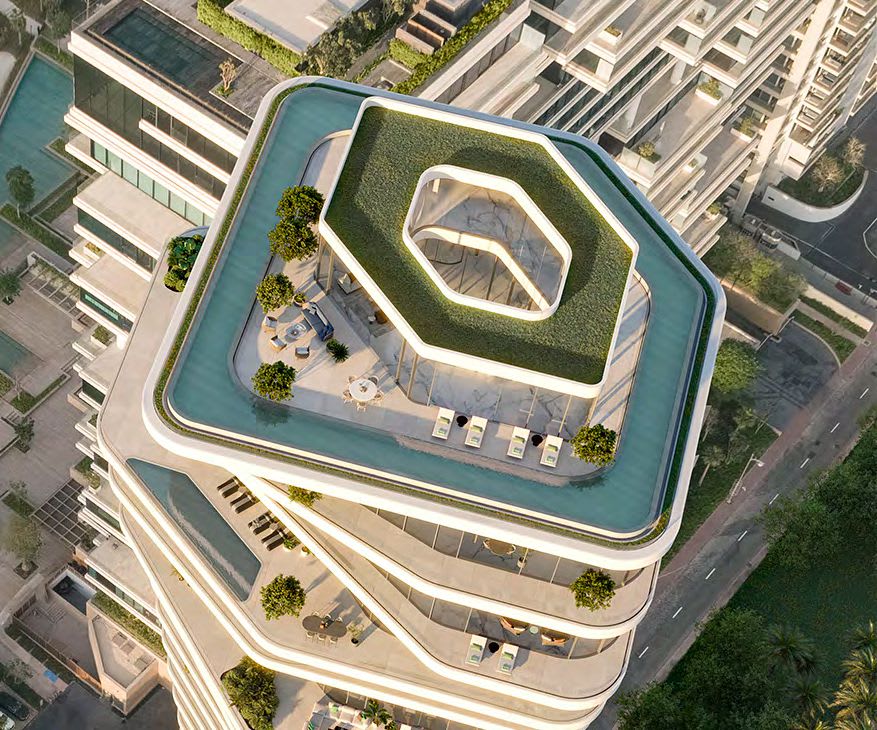 Home gym, spa and salon with the ultimate privacy of your own home. A fully equipped workout room that can be accessed anytime for rigorous workouts in utmost luxury or you have access to 24/7 without needing any membership whatsoever! You'll also find an independent SPA featuring steam rooms and saunas perfect if relaxation is what's on mind after working out hard at our fitness machines
Output tone: Intriguing It would make sense why people might want this since they're always looking towards new ways improve themselves physically as well emotionally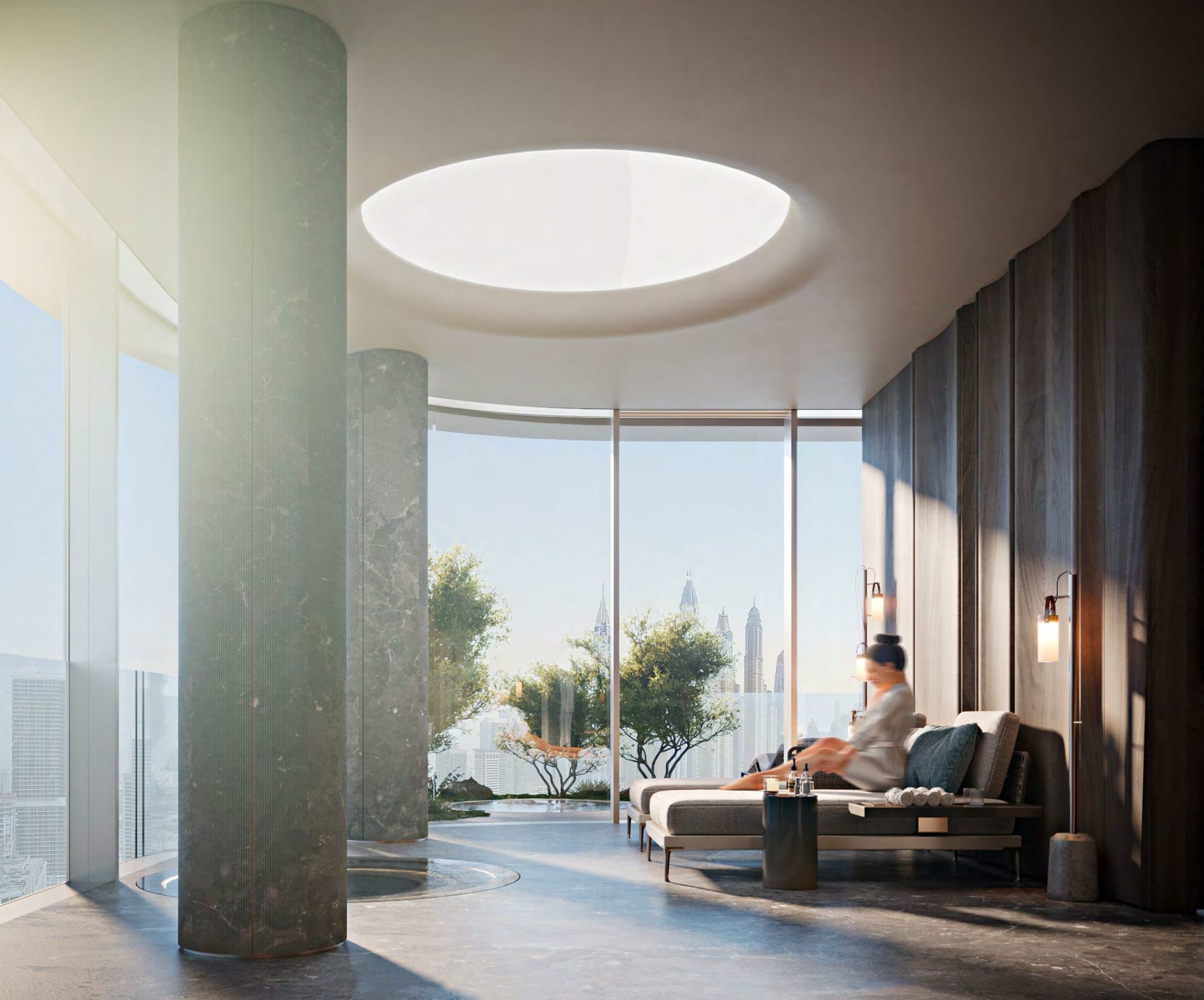 Interiors
The design of this space is influenced by the puple of art, creativity and craftsmanship. The high-class architecture has elements that range from grandeur to futurism with its smooth winds (furniture), purity lines( partition walls) natural light materials like wood or stone combined together in one place for comfort reasons; all these create an ultra luxurious atmosphere inside your home! Most custom products are made out solid blocks -of course bronze metal adds elegance while leather offers additional leisure time activities possible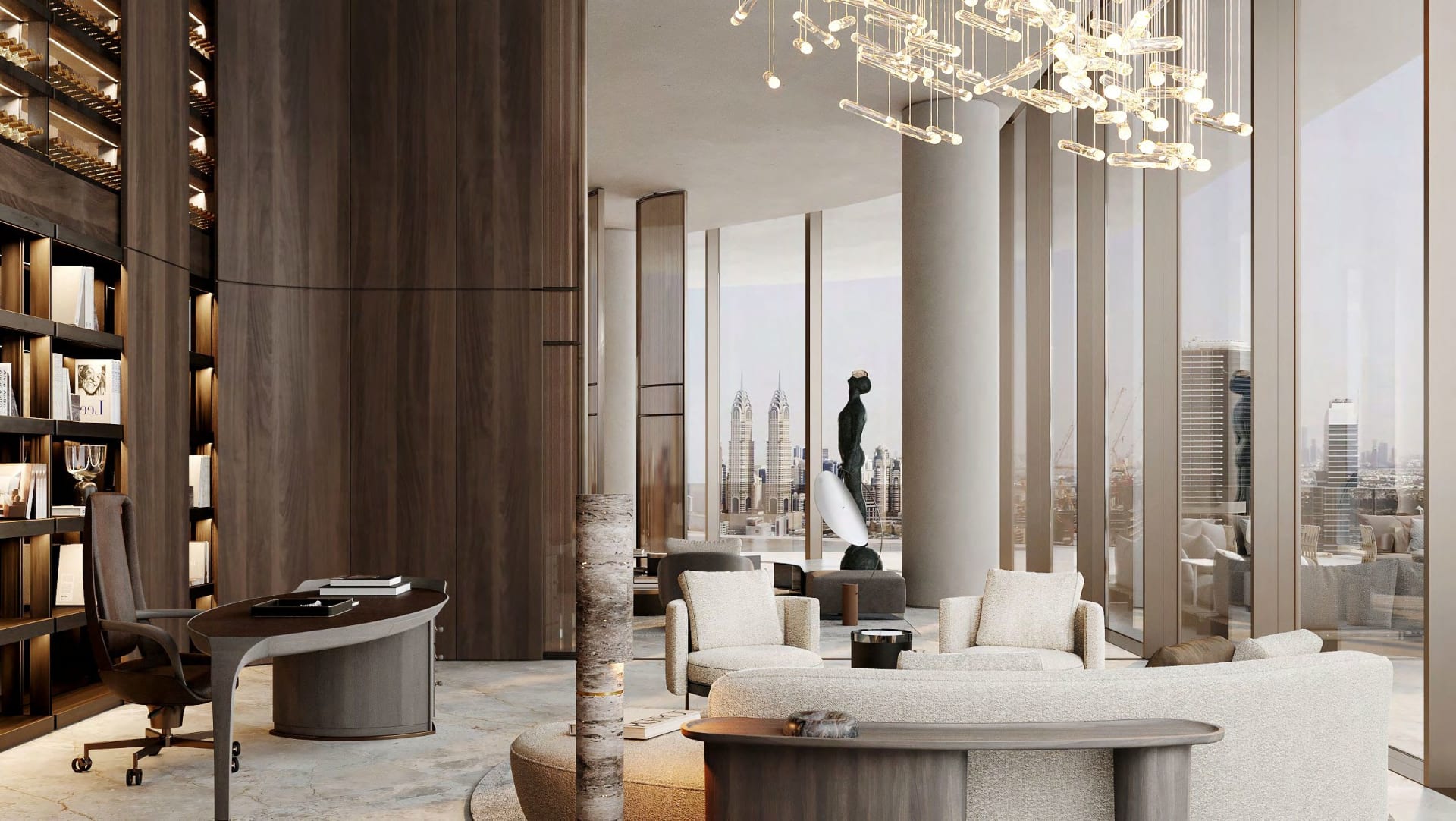 The luxurious Walnut paneling in various textures is prevalent, including a unique wood texture that seems to echo the delicate feel of fabric. The fullness here personified by unity with nature not only through its use natural materials: greenery throughout this residence huge terraces containing olive trees and patio complete featuring an atrium along side decorative pond waves imitation elements on walls too!